Edson Keith home at Phillippi Estate Park, Photo Credit: Sarasota County Historical Resources
The first evidence of humans at Phillippi Creek dates back about 6,000 years. In 1988, archeologists discovered stone flakes, shell tools, fish bones, and pottery sherds along the southern end of the creek near Phillippi Estate Park.
Phillippi Creek was named after Felipe (Phillipi) Bermudez, a Cuban fisherman who frequented the area in the early to mid 1800s and helped set up the Bermudez Rancho fish camp, which was located on Sarasota Bay near where Cherokee Park is today.
The Bermudez Rancho located north of Phillippi Creek on Sarasota Bay, Photo Credit: Sarasota County
The Phillippi Estate mansion was built in 1916 by a Chicago millionaire named Edson Keith Jr.
The house was designed in a way that allowed a sea breeze to cool things in the summer. It also had hot and cold running water.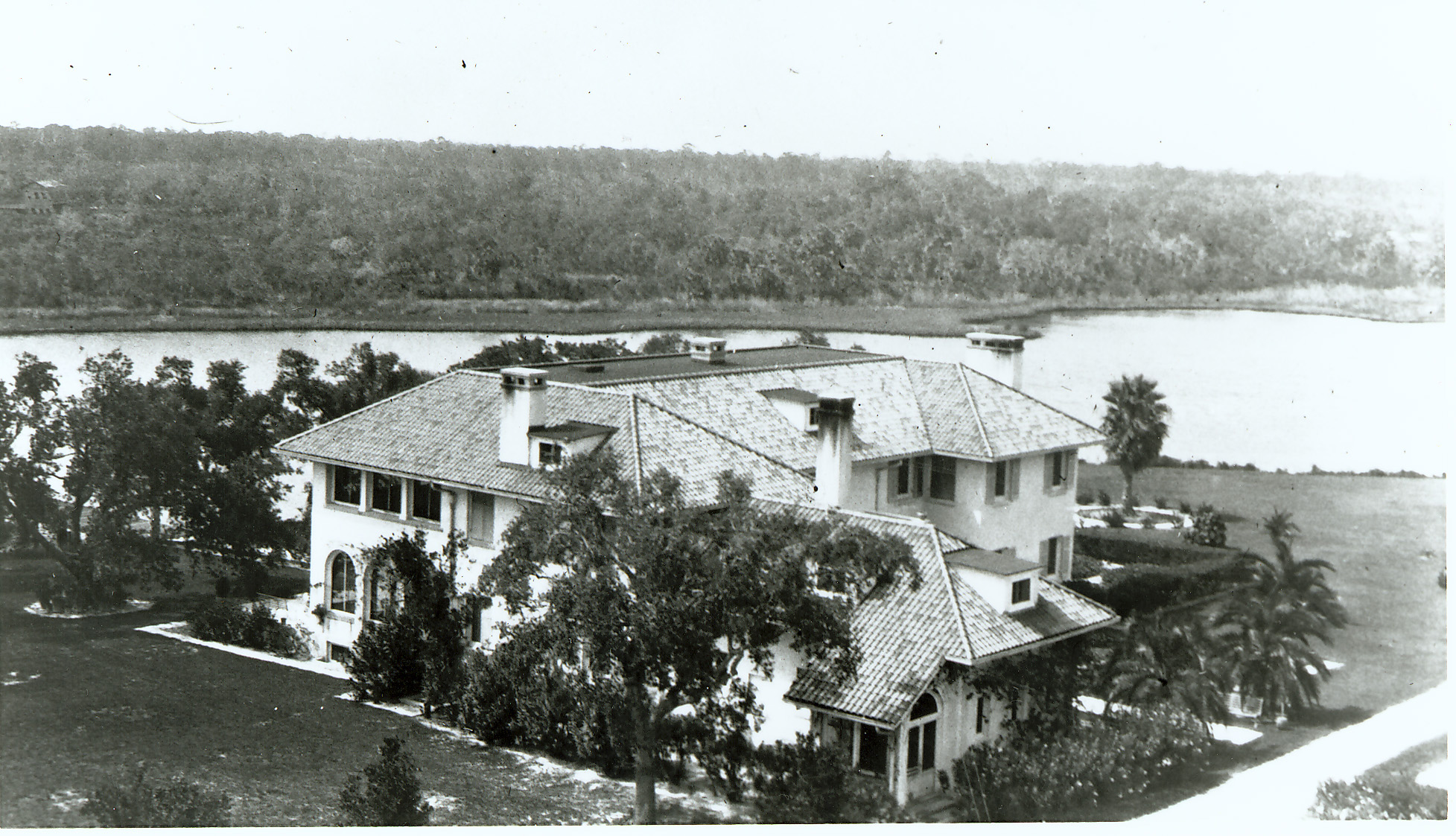 Edson Keith home at Phillippi Estate Park, Photo Credit: Frederick Keith Collection History Center
The neighborhoods of Southgate and Forest Lakes used to be part of the 1,200 acre Hyde Park Citrus Groves, which were planted in 1922 by Bertha Palmer's sons. When permanent residents started to arrive in the Phillippi Creek area after the Civil war, they primarily farmed or entered the bee keeping business.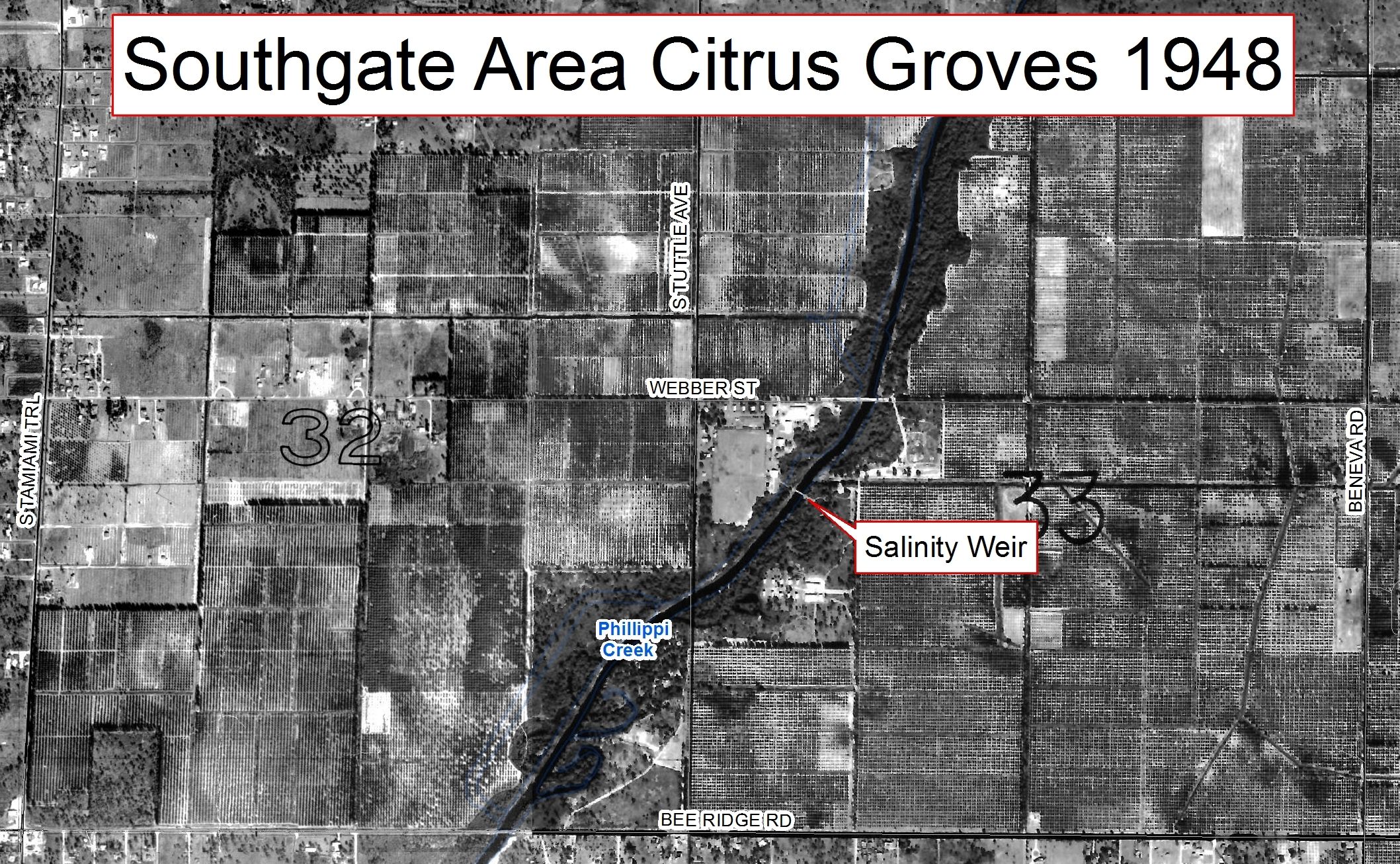 Southgate Citrus Weir 1948, Photo Credit: Sarasota County Water Atlas
The Palmer sons also helped establish the Sarasota-Fruitville Drainage District in 1923. Part of this initiative drained roughly 26,000 acres of historic slough for the Palmer Farms and Experimental Station (Palmer Ranch currently resides on some of this land). It created more than 50 miles of canals and heavily dredged the bed of Phillippi Creek. Today, Phillippi Creek has more canals than Venice, Italy.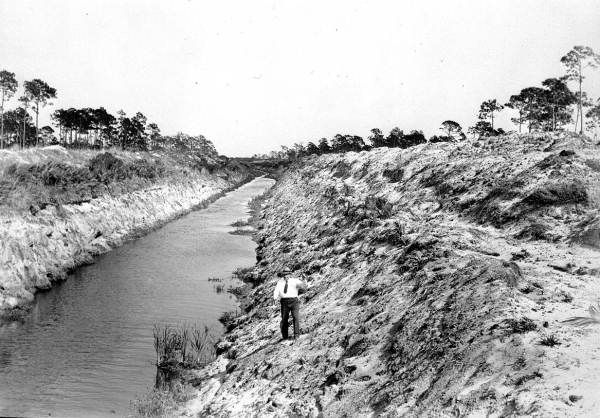 Mr. Moore standing level with bone structure on Phillippi Creek canal east of Sarasota in 1929, Photo Credit: Sarasota County
Want to see more Phillippi Creek photos or add your own? Check out the
PHOTO GALLERY.
I'm in! Send me stories and tips for creek friendly living.
The Phillippi Creek blog and newsletter are now being supported by the amazing Green Living Toolkit. We're the same team, delivering a better experience! Sign-up and we'll send you monthly emails about volunteer opportunities, fun outdoor events nearby, and tips for going green on energy, waste, water, food, and nature.