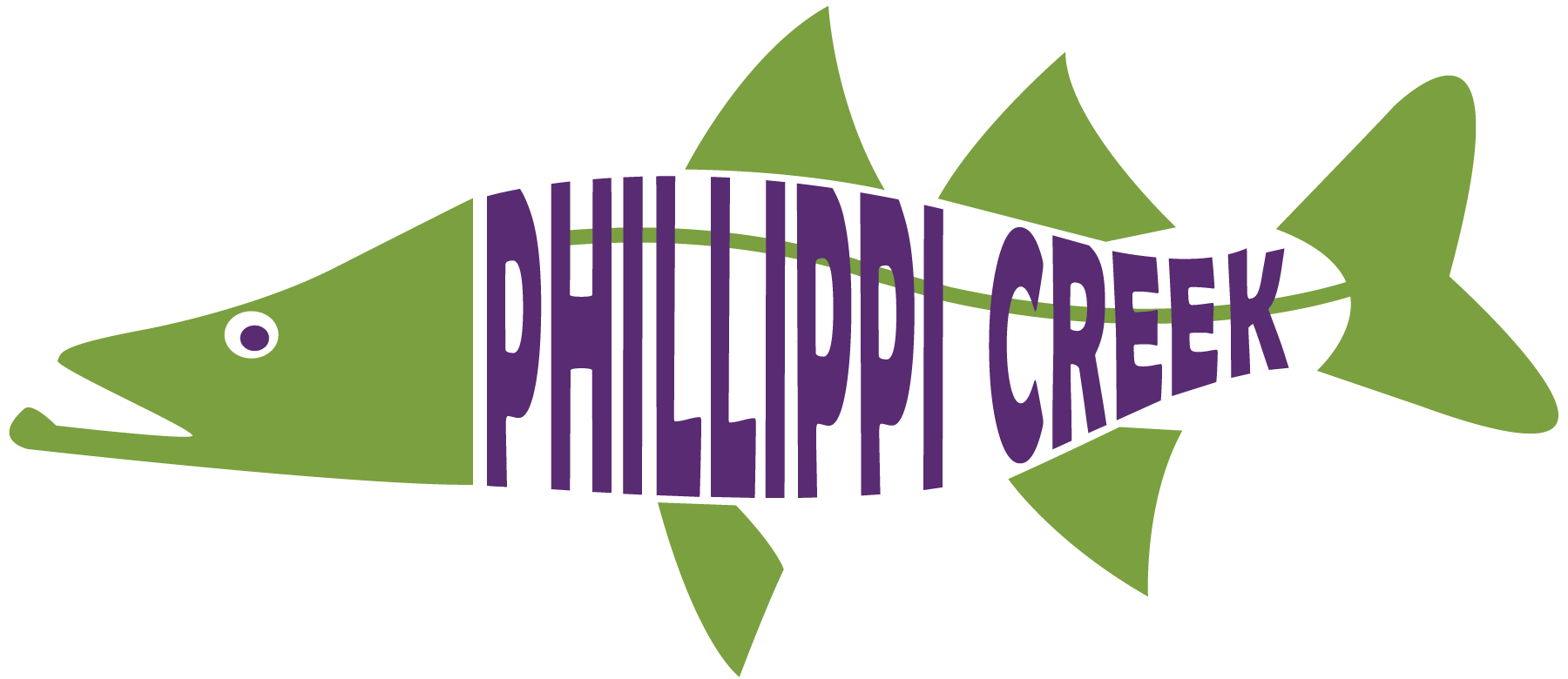 Protect and enjoy our creek: Are you in?
Pin your location on our map to find out if you're in the 56 square-mile Phillippi Creek Watershed.
Your yard drains into 100+ miles of canals that flow into the creek. Pollution from all our yards adds up.
It's easy to make a few small changes at home or work to protect the creek. Learn how -- Are You In?
Pin Your Location!
Step 1: Click the + on upper-right of map.
Step 2: Enter your address.
Step 3. Click Submit.
Pin Your Location!
Step 1: Click the menu on the upper-left of map and choose +Add.
Step 2: Enter your location.
Step 3. Click Submit.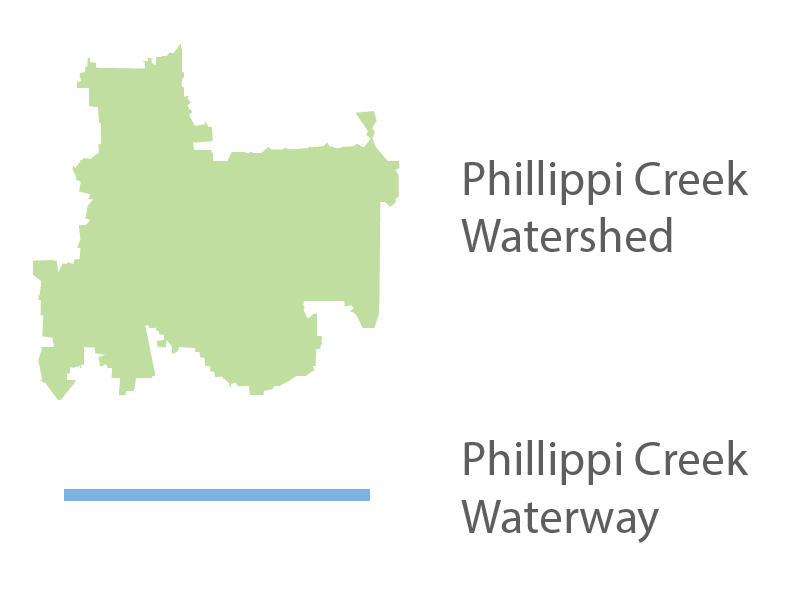 If You're In, You're Connected
Anything and everything that washes off your yard flows untreated to Phillippi Creek, from street to ditch to creek then to the bay.  A little bit from a lot of yards adds up!
You Can Help
Chemicals, pet waste, fertilizers and trash flow into the creek with every rain. Be the solution, not the pollution!
Pick up litter and keep lids on trash cans.
Never dump trash into waterways.
Limit use of poisons like herbicides and insecticides in your yard.
Don't wash paint, oil or detergents into the street.
Pick up pet waste. It's loaded with bacteria and parasites.
Fix cracked and leaky sewer pipes and septic tanks.
Skip the fertilizer June 1 – Sept 30 when summer rains wash fertilizers into waterways.
Sweep clippings back into your lawn and never dump into backyard canals.
So, Are You In?
Join us and hundreds of neighbors to protect Phillippi Creek waters and wildlife for all to enjoy.
Browse Phillippi Creek Stories
Browse Phillippi Creek Photos